Photography Gear
This is the photography and videography gear that I currently own and use. Comments or questions, let me know!
Sony a7R III
Have always shot Canon, but decided to go mirrorless. Feature set is immense, so much this camera can do that my 5d Mark II couldn't. Plus, as I primarily like to travel for photography, this camera is significantly smaller and lighter. Couldn't be happier with the switch.
Sony FE 24-70mm f/2.8 GM Lens
Typically a prime lens is going to always be sharper than a zoom, but not here. This lens is so unbelievably sharp. And fast. Great build quality. The only downside is it's heavy for a lens that is attached to a mirrorless camera. To me it's worth it for the performance.
Sony FE 85mm f/1.8
It's not GM series, but the optics compete with that more expensive glass for much cheaper. This is primarily a portraiture lens, though obviously it can be used for much more. Super sharp from corner to corner. For the price, this is a great deal and lens to have.
Sigma Mount Converter - MC11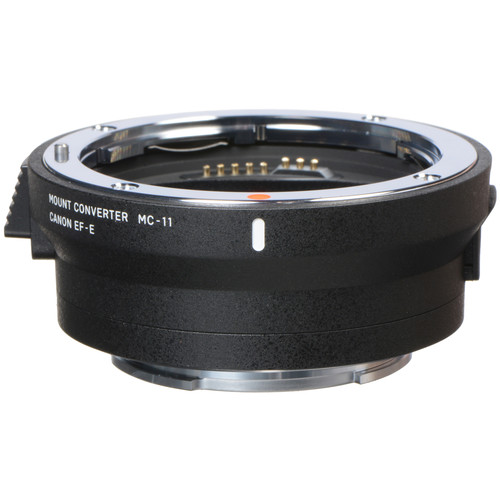 A converter to allow Canon lenses to work on the Sony E-Mount. Meta Bones makes a more expensive option, but this had better reviews. It works well, AF is still fast though not as fast as on a native Canon body. Allows me to use my existing Canon lenses on the new camera.
Canon EF 17-40 f/4L USM Lens
At 17mm it's pretty wide, though not particularly fast at f/4. This is an L series lens, so the glass is higher quality. I have used it primarily for real estate and landscapes. Great walk around lens as well. At $750, one of the cheaper professional grade lenses Canon offers.
Canon EF 70-200 f/2.8L IS II USM Lens
This is my favorite Canon lens. I recently sold it, after switching to the Sony camera, but I'm leaving it on the list because it's that good. If you're shooting Canon, get this. It's versatile – I used it for portraiture and landscapes. It is very sharp and fast.
DJI Mavic Pro
Small, fast, long-lasting battery. I have debated selling it to get the Mavic Air, but the battery life keeps bringing me back. Probably worth waiting on a purchase as of 8/7/2018. A new model should be announced and released within the next month or so.
GoPro Hero5 Black
This is for action video or places that it doesn't make sense to use the a7r iii. Plenty of features, an easy to navigate menu and I can shoot 4k at 24fps, which is really all I use it for. Waterproof without a case. The 6 is out, but doesn't offer enough to justify the price difference.
Samsung Galaxy S9
Arguably the best camera available in a phone. Dual aperture settings, 4k video (use the Filmic Pro app for complete control), it takes sharp photos and has fun and easy to use auto-modes. The camera was only reason I upgraded to this phone.
Peak Design Slide Camera Strap
One of those things that I wondered if it were really worth the money, and now couldn't part with it. Most comfortable strap I've ever used. The ability to quickly change the length for cross body to shoulder carry, and the quick release connections on the camera are excellent features.
Benro FGP18C Tripod Legs
Are Gitzo tripod legs better? Definitely. But if you want a solid set of carbon tripod legs that have many of the same features as comparable Gitzo models but at a significant discount, these are a great choice. I've been very happy with them. These are a newer model of the same ones I have that are discontinued.
Benro V2E Triple Action Ball Head
Like the Benro tripod legs also in this list, this is a great value. It's a solid ball head, that doesn't add a ton of weight or size to the tripod legs, and at a fraction of the cost of more expensive brands for comparable performance. It has tension control, and a solid hold – rated for 26.5lbs.
Sirui T-025x Carbon Fiber Tripod with C-10 Ball Head
This is my backpacking tripod. It's relatively lightweight and packs down to only 12″ long. Plus it can hold up to 13 pounds. Max height is 58″ with the ball head. Easily strapped horizontally to the bottom of a pack. A great lightweight option.
Peak Design Clutch CL-2 Hand Strap
I use this when I am going to be carrying the camera in a backpack or shoulder bag and pulling it out for quick shots and then putting it back up. That works well in sketchy weather, or when you don't want to advertise your expensive camera while walking around.
Peak Design Cuff Camera Wrist Strap
Similar to the Hand Strap, a little more secure, but also not as easy to slip on/off. An alternative to using the neck strap. It's nice to just be able to hold up the camera and shoot, without sliding the strap around, especially with street photography.
Peak Design Capture Clip v3
The ultimate solution for carrying a camera when hiking or backpacking. The base connects to the shoulder strap, and the plate that is attached to the camera allows it to slide and lock into place. Makes the camera easily accessible, while also not putting any additional strain on your neck. Game changer.
Peak Design Everyday Backpack 20L
Too many features to list here, this is my favorite camera, travel, everyday bag I've ever owned. I can fit my laptop, tablet, camera, 2 lenses, filter kit, drone, drone remote, extra batteries, cables, tripod and more in this pack at the same time. And it easily fits under an airplane seat. And it's weather resistant!
Peak Design Sling 5L
It's rain-proof, I can carry it over a shoulder and easily reach my gear. I use this with the hand strap above. Hides and/or protects the camera while giving easy access. Great for use walking around a city. Room for a camera, lens (maybe 2 depending), batteries, memory cards, charger. Or use it to carry a Mavic Pro drone and gear.
Lee Filters Foundation Kit, Filter Holder
A filter holder that allows you to stack multiple filters (use several at the same time). Works with 100mm square or rectangle filters. Works with a filter ring, which is sold separately. The filter ring comes in different sizes so, you will need to verify the size you need based on lens you will use it with.
Lee "Big Stopper" 10-stop 3.0 ND Filter
This 10-stop filter darkens the image so you can shoot with a longer shutter speed. This can be used to create the cotton candy look of a waterfall, or make small ripples in water disappear, for a better reflection. Fast moving water will look like fog. As dark a filter as you'll ever need.
Lee "Little Stopper" 6-stop 1.8 ND Filter
Similar to the 10-stop, just not as dark. I use this one much more frequently than the 10. It can be used when the 10-stop produces too much of a blur effect. Can create wisps of water on the beach, or help to darken a shot where the sky is blowing the highlights out. Works with the Lee filter holder.
Lee Filters Filter Ring
This allows the Filter Holder listed above to attach to the end of the lens. These come in different sizes, so be careful to get the right one for the lens it will be used with. This is different than the focal length and should be listed on the very end of the lens or as the lens diameter in the product description.
Lee 0.6 Graduated ND Filter, 100mm x 150mm
Bright skies with a dark foreground – this filter allows you to slide it in so that the graduation is around the horizon, darkening the sky to get proper exposure across the whole image. If you are going to be out during the middle of the day, this filter is pretty much required. Stackable with other filters.
Lee 0.9 Graduated ND Filter, 100mm x 150mm
Same as the 0.6 filter, just a little darker. Both of these filters are stackable in the filter holder with other filters. For example, you could use both the 0.6 and 0.9 filters if you needed to darken the sky significantly. One (or both) could be stacked with the little or big stopper. These filters are indispensable for landscape photography.
DJI Osmo Mobile 2
4k, stable, non-shaky video from a surprisingly cheap but well-built gimbal. I bought it to use for real estate video, but the motion time lapse and hyper lapse features have been more fun than I expected. Works with the DJI Go app. If you use your phone for video, this is a great tool.
Rode VMPR VideoMic Pro R, Shockmount
The built-in microphone in a camera is pointless. This is a directional mic, with great quality. The shockmount keeps noise and vibrations from the camera from entering the audio. It also comes with a DeadCat windjammer to block wind noise.
Godox TT685S TTL Flash
The Godox system performs as well as the Sony/Canon speedlights, but at a fraction of the price. I wanted one flash that included TTL (through the lens). Fast recycle time, zoom, most features you'd expect from a speedlight. Works with the Godox remote system.
Godox Thinklite TT600S
Adding a second flash (no need to spend more $ on TTL) adds more options for lighting a shot. Can be put on a stand or it has a shoe that makes it free standing. Works with the Godox wireless system.
Godox Xpro-S Wireless Flash Trigger
Remotely controls Godox flashes, allowing for off-camera lighting. Can be programmed with several configurations and can remotely adjust the power settings on each flash. A great addition for lighting a shot properly.
Neewer 37" Octagon Softbox
Soften light from a the speedlight or strobe. An inner panel further softens and diffuses the light. A removable grid directs the light as needed. Great for portraits. I also have a rectangle softbox that is no longer for sale.
Neewer 9' Light Stands
Relatively low cost light stands, but they get the job done. They are able to hold a several foot softbox and speedlight and are stable.
Neewer S-Type Bracket Holder, Bowens Mount
This mount connects to the lightstands, and allows a speedlight to be mounted horizontally. Required if you are planning on using a softbox.
PIXEL FSK 2.4GHz Wireless Shutter Remote Release
Eliminates all camera shake on long shutter shots. Can also be used for time lapse sequences, with a built in timer. The remote allows you to setup the camera and release the shutter from up to 80 meters away.
DJI Ronin-S Gimbal
A compact gimbal for loads up to 8 lbs. Feature rich, easy to use, and much easier to travel with than most gimbals. Create super smooth video and make your videos look more professional.