Tardis Sketchup Plans
I built a Tardis (Dr. Who) for my daughter several years ago and put it in her room. It's been at times a quiet reading spot, a place to hide all the clothes on the floor when told to clean her room, and a cool play space. I had planned on adding shelves and making it a closet, but we never did. I sold it recently, my daughter has moved off to college and we didn't have room for it anymore.
I designed custom plans in Google Sketchup (https://www.sketchup.com/) before starting the build. They have a free version to download. Several folks asked about the sketchup plans to build their own, and I am providing them below. The plans are created in layers, so parts of the Tardis can be hidden or visible as needed to make them easier to follow.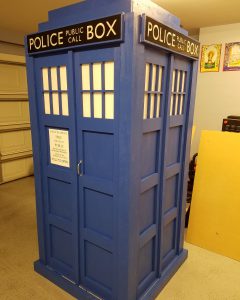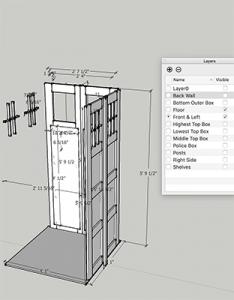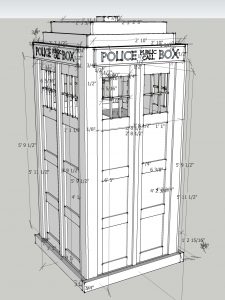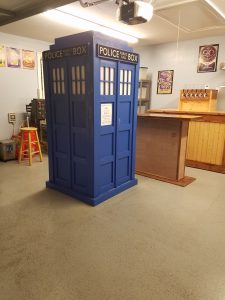 *I take no responsibility for any errors or problems with the sketchup file or design. They worked for me, but downloading and following these plans is at your own discretion/responsibility. There is no offer or availability of support for the file or project.* If you've never used Sketchup before, it's relatively easy to figure out. There are tons of written and video tutorials online.
————–
Tardis Sketchup Plans download:
————–
Tardis Door Sign download:
————–
If you found these plans to be useful and want to say thanks, click the button and buy me a coffee or beer! Thanks!